About PyCon Australia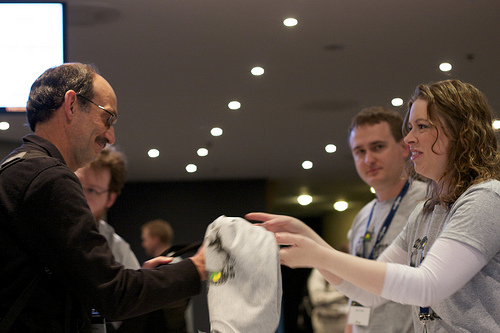 Connecting the Python Programming Community.
PyCon Australia is the national conference for professionals, students and enthusiasts who work with the Python Programming Language.
The fourth PyCon Australia will be held on July 5–7, 2013 at Wrest Point in Hobart, Tasmania, it features presentations, tutorials and panel sessions by experts and core developers of Python, as well as the libraries and frameworks that you rely on.
New to PyCon Australia in 2013 are Miniconfs: This year we're welcoming the Python on OpenStack day, and the first ever DjangoCon AU. These will happen on Friday July 5, just before the CodeWars Tournament, where we'll pit teams of developers against each other on the big screen. After the conference are the PyCon Sprints on July 8 and 9 offering a valuable opportunity to shape the future of Python in a face-to-face setting.
2013 Team
| | |
| --- | --- |
| Christopher Neugebauer | Sponsor liaison, conference coordinator |
| Joshua Hesketh | Venue liaison, conference coordinator |
| Matthew J. D'Orazio | Treasurer |
| Richard Jones | Programme committee chair |
| Casey Farrell | Miniconfs Coordinator |
Linux Australia
PyCon Australia is run under the auspices of Linux Australia. As an organisation, Linux Australia aims to represent and assist the groups and individuals who make up the Free Software and Open Source communities in Australia. Linux Australia values Open Technology, Community, Freedom, Respect and Diversity which are all upheld by PyCon Australia. For more information about Linux Australia and its governance, visit http://linux.org.au.